Become An Agent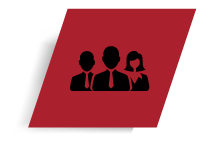 Thank you for your interest in Compass Marine Programs (CMP). Partnering with Maury, Donnelly & Parr, LLC, we are a premier insurance resource providing risk management and insurance solutions specific to Ocean Marine entities.

The goal of CMP is to address the critical needs of both the commercial and recreational marine client and provide a direct approach and personalized insurance program to properly covering the variety of risks that these entities, big and small, should encounter.

Our expert marine team has the capability to work on eligible business nationwide through retail agency relationships within our programs and for products that we distribute on behalf of the insurance carrier.

We thank you for your interest in our insurance program. If you are interested in becoming an appointed broker with our program, please contact us today. We look forward to working with you and your agency to provide the best coverage for your clients' insurance necessities.